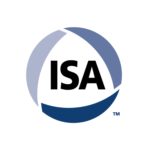 I am very excited to be speaking locally in Calgary at the Instrumentation, Systems & Automation (ISA) Calgary Show April 22-23, 2015. The presentation is entitled "Understanding the Remote Field Data Communications Challenge" and it scheduled for Thursday, April 23 @ 9:30am.
Hope to see folks there!
======================
Conference Schedule: http://isacalgary.com/conference-schedule/ (no longer published)
Session information: http://isacalgary.com/sessions/understanding-the-remote-field-data-communications-challenge/ (no longer published by the presentation can be accessed by clicking here)
Remote field data communications is challenging. There are often multiple teams and vendors involved and no-one seems to have the big picture! Automation systems require different wireless systems than traditional broadband internet systems further confusing what should be used. This talk by Trevor Textor will help unravel the complexities and highlight:
The differences between automation traffic and traditional broadband traffic and how that might change the radios installed based on the circumstances.
Understanding wireless frequencies and the reasons different wireless frequencies are not better/worse than the other.
How video changes traditional approaches to communications (telecom as a utility).
How traditional IT merging into the automation world necessitates a different model between IT and engineering.
Financial impacts of a digital oilfield and how a "connected field" can deliver the dream of "just turn it on anywhere".
What is telecom passive infrastructure? Why should we care?

How telecom passive infrastructure engineering determines your bandwidth availability.
When should a business think about passive telecom infrastructure?

How much does rural data communications outages actually cost?
Trevor Textor is a rural data communications expert with over a decade of experience. Trevor has participated in wireless system design, control system segregation projects, radio equipment evaluations and facility drawing reviews (to name just a few).
Please note: Trevor adheres to the CTCA code of ethics, has no agency relationships with equipment vendors and will attempt to provide fact and generic experience based advice.