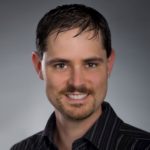 Trevor Textor is the founder and principal of AnySkill Flex-Consulting. AFC is a company that assists businesses with accessing skills to take their business to the next level. All without a continuing payroll or retainer obligation.
Short list of skills available from our staff members:
Project Management (PMP®)
Business Analysis
Automation via Low-Code Development (B.SC. Computer Science)
Business Development
Legal
Accounting/Bookkeeping
Human Resources
IT/Security (SANS GSEC)
+more.
Click here to find out more about AnySkill Flex-Consulting.
An avid writer, Trevor Textor has been quoted by Reader's Digest, NBC News, Reviews.com and MarketWatch.com. Click here for Trevor's most popular article "Forget a bandwidth upgrade! Try these 4 things to make the home internet experience better".
"Good fortune is what happens when opportunity meets with planning." – Thomas Edison
---
---
---