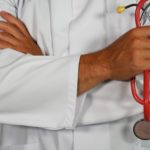 I think I've "fired" about 8 doctors so far. There are many reasons to do so but the most important quality of a doctor is good administrative practices. One of my prior doctor's administrative staff forgot to call me and tell me I had tested positive for cancer. I had a 3 year insurance battle with my insurer at the time due to that error. Luckily I had scheduled a follow-up for the test which is standard practice for me. Don't ever believe that they'll call you if there is anything abnormal on the test. My recommendation for everyone is to seek out a clinic with good admin and also offers a "shared care practice". That is, you see whatever doctor is available and they share your file. That way you get exposed to multiple opinions. I write a lot about this, consider the following:
Just 12% of diagnosis by Doctor is correct. Value 2nd, 3rd, 4th opinions… See Mayo study for more details on the study – click here. More on my post here.
Death from health related administrative errors is 10x the rate of automobile accidents and the 3rd leading cause of death in the USA after heart disease and cancer (see Consumer Reports May 4, 2016). See more at my post here.
Think twice about handing over the responsibility for your health to the health system. They are not god; it's a partnership where the responsibility rests solely with you. Not your doctor. Consumer Reports on Health reported in their June 2016 issue "… doctors continue to recommend treatment even when newer evidence suggests they shouldn't. In fact, research shows that it can often take some doctors years, even decades, to give up old therapies after studies show them to be ineffective or dangerous." More on my post here.
Bring a Health Advocate With You When Using Health Care. Consumer Reports on Health (April 2015 issue page 2) agrees that it is "… one of the keys to a safe and comfortable experience." What is an advocate? See my post here.
Stay out of hospitals if at all possible! 11% of people picking up hospital based infections die. See more on my post here.
Be aware that our culture's go to treatment is via drugs. Consumer Reports explains the love affair with prescription medication and the dangers of too many medications here. Statistically the problem costs the USA $200B per year, 1.3M/year hospital visits and 10% of those resulting in death. Your doctor may encourage medication. I recommend doing your research and discussing with them non drug options. My own experience is that long term drug use is nearly never the best option and usually indicates a major issue which I've also found have been correctable via non-drug therapies. Long term drug use could also be an indication that you are speaking to the wrong specialist (possibly right field, but wrong person).
Understand what "informed consent" means and demand an informed consent discussion from your doctor.  Consumer Reports on Health explains more in their Sept 2017 issue which can be viewed here.
Understand how doctors are compensated. A "Fee-for-service" model encourages volume and doesn't incentivize doctors to help patients with complex problems. That's the problem we have here in Alberta, Canada with government funded healthcare. You can read more about that here.
Cross posted from Quora.